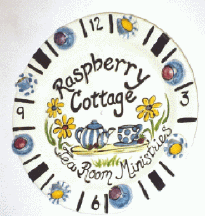 Enjoy a quaint tearoom atmosphere for tea and scones, lunch or a formal tea. Our menu includes 5 star rated scones, homemade soups, salads, sandwiches large enough to eat with a fork, and desserts. We also serve a variety of teas, soft drinks and lemonade to satisfy your thirst.

We are located in the beautiful Historical Catlin Court District of Downtown Glendale. Our cross roads are 59th Ave. and Myrtle. We are the third house south of Myrtle down the alley through the Raspberry colored French Doors. Our address is 7153 N. 59th Ave. Kimberly Ann's is in the front and Raspberry Cottage is in the back of the same building. Our hours are Tues. – Sat. 10-4.





Raspberry Cottage is a unique concept being a tearoom and a non-profit ministry. The ministry is kept low key. On our tables prayer cards are available. If you wish you can either write down your prayer request and leave it on the table or if you would like to have someone pray with you we will honor that request. We also serve as a referral resource center for those seeking help for the challenges they might be facing. All proceeds go to the ministry.


Join us for lunch, formal teas or special celebrations or to shop in our small boutique. Reservations are required for formal teas. Call us at 623-934-0560 for additional information. We look forward to having you as our guest at Raspberry Cottage.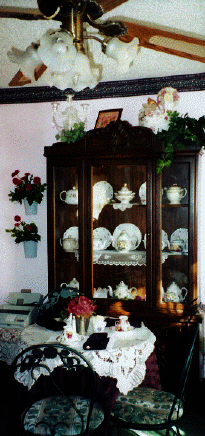 Many Pictures
Get Larger if You
Click on Them!
GLENDALE CELEBRATES HISTORIC PRESERVATION WEEK: MEET THE "MOTHER" OF CATLIN COURT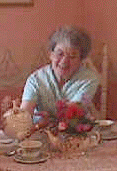 Glendale's unofficial historian and mother of Catlin Court, Martha Campbell, was integral in the creation and establishment of the Historic Catlin Court District. Campbell, who has lived in Catlin Court since 1936, has spent years working in and around Historic Downtown Glendale. She opened a business in the area nearly 25 years ago

.

This event was hosted by Raspberry Cottage,
7153 N. 59th Ave.

Saturday, May 7, 9:30 a.m.

Click the text to go watch the movie!

Yes...

Click here to start the movie!!